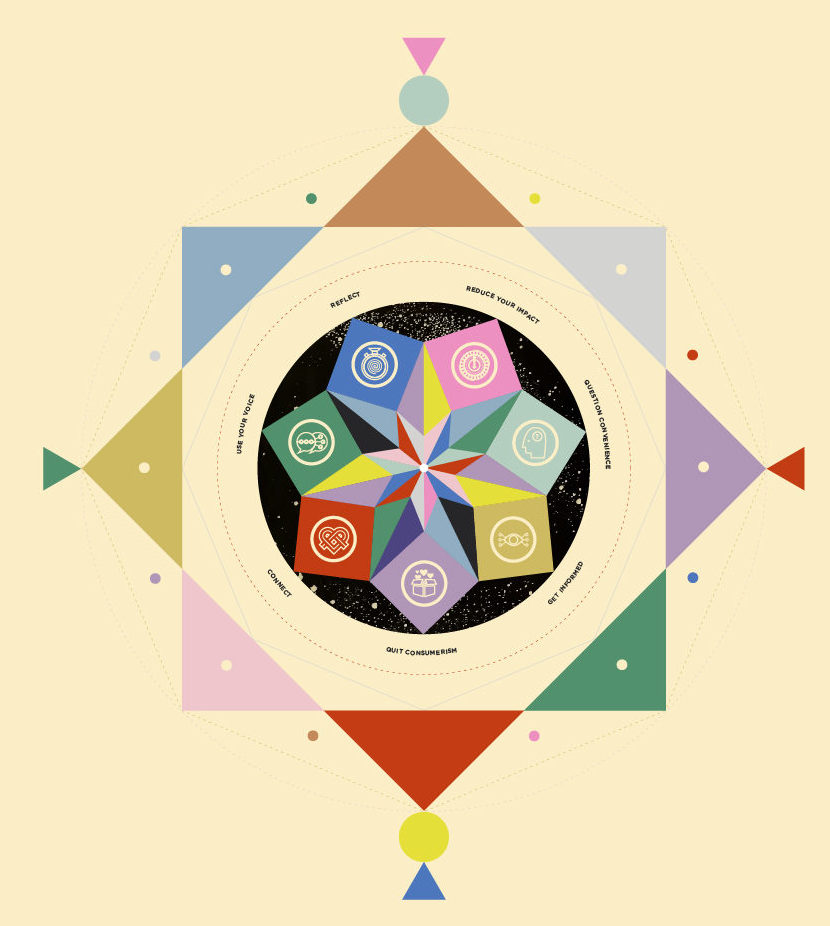 Our global climate crisis isn't just a massive problem. It's also the symptom of a much bigger crisis; one of human conscience and of consciousness. To survive it, we must be willing to overhaul the social, political, and economic systems that got us into this mess in the first place. This means radically rethinking every aspect of our daily lives. And we need to do it fast. I developed Climate 7 to assist us in that process. 
My name is Dr Rachel Forgasz. I am the teacher/researcher behind Climate 7. I never thought I'd find myself questioning the fundamental value of schooling. But a few years ago, that's exactly what happened. I started wondering about the whole point of Education in the context of global climate crisis. Climate 7 was my response. 
The 7 Ways can be used by children and adults, individually or together in schools, families, couples, co-workers, friends, and communities. They provide a framework for  meaningful and ongoing change. 7 Ways in 7 Days further supports the change process by breaking it down into a weekly routine of more manageable pieces. 7 Ways in the Curriculum offers particular advice for teachers and schools. New resources are always being added.
I work with a small team of Climate 7 Educators to provide workshops, webinars, and bespoke programs and resources. Send us a message if you'd like any support developing a Climate 7 Community. 
I am a settler Australian living on the unceded lands of the Gulidjan and Gadubanud nations. I am deeply humbled by their enduring connection to country over tens of thousands of years and pay my respects to elders past, present, and emerging. I am committed to dismantling colonial oppression and acknowledge the fundamental connection between First Nations justice and climate justice across the globe.